Olivia Loomis, QKA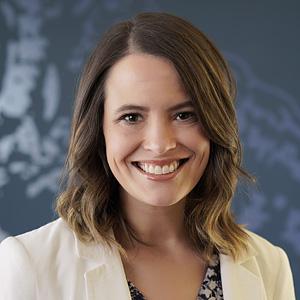 "I am truly passionate about educating clients, helping them find clarity in complex issues and taking the stress out of investments and retirement planning. Building strong personal relationships and watching legacies grow is something I feel lucky to be a part of at Baker Boyer."
Trust Advisor
Walla Walla

Olivia has been a part of the Baker Boyer Asset Management team for 5 years. She works hand in hand with her clients to provide retirement planning and asset management needed to guide them on their financial journey. Olivia specializes in Employee Benefit accounts and works to provide support to business owners and participants on matters of plan administration.
Olivia holds a Bachelor's degree from the University of Washington with a focus in communications. She holds the Qualified 401(k) Administrator (QKA) credential from the American Society of Pension Professionals and Actuaries (ASPPA).
Olivia was born and raised in Tacoma, Washington, and now calls Walla Walla her home. She has one son and enjoys golfing, good meals, watching sports and spending time with family and friends.
To contact Olivia, email loomiso@bakerboyer.com or call (509) 526-1309.