Karen Tomerlin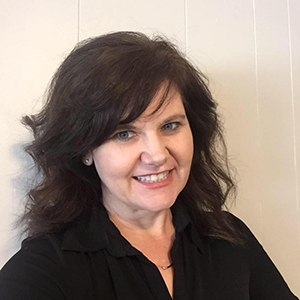 "I want to help my clients get to where they want to go financially and work toward turning their greatest dreams into a reality by listening, building trust, and developing strong relationships."
In 2020, Karen joined Baker Boyer as a Trust Advisor. Previously, she has worked at both a large corporate law firm and a small private law firm. She has used her legal background in matters ranging from drafting legislation, to document review and compliance, to reviewing evidence for complex legal matters.
Karen is originally from the Tri-Cities and recently moved back after supporting her husband's Navy career for over 20 years at various locations in the United States. She graduated from Hanford High School in Richland, WA, then attended Western Washington University on a tennis scholarship, obtaining a bachelor's degree in Political Science. Karen went on to obtain her Juris Doctor degree from Western Michigan University with a specialization in litigation.
Karen loves to travel, spend time with her family, and explore the vineyards of Eastern Washington. She plays competitive tennis and helps coach the girl's tennis team at Hanford High School. She can also be found there working on set construction in support of the drama program. Karen has been an active member of the Washington State Bar Association since 2001.