John Mathwich, CTFA, AFM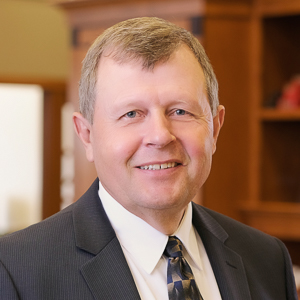 "Our clients depend on us to provide exceptional service and advice. I value the trust that our clients have in me and in Baker Boyer."
Vice President
Senior Trust Advisor
Walla Walla

Throughout John's 30 years of banking experience, he has become an expert in trust and estate administration, financial management, and farm management. He'll help you reach your long and short-term goals by designing wealth management programs specifically for you and your needs.
John is a graduate of Blue Mountain Community College and Oregon State University. He holds the designations of Accredited Farm Manager (AFM) and Certified Trust and Financial Advisor (CTFA).
He is the past President of the Washington Chapter of the American Society of Farm Managers and Rural Appraisers. His background also includes agricultural lending. John is married with two grown children and has enjoyed living in Milton-Freewater for the past 25 years. He is a member of the Exchange club and has served on the Milton-Freewater School Board for 17 years.
To contact John, email mathwicj@bakerboyer.com or call (509) 526-1314.