Jan Darrington, CWS®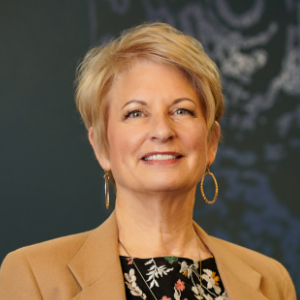 "It is my promise to do my best at providing you with a high quality level of professional care through the use of our team of experts and as your client advocate. As your advocate, you will quickly feel the organization, management, and continuity that goes along with your financial journey for a long time to come."
Vice President
Family Advisor
Tri-Cities

With over 30 years of financial advising experience, Jan has the expertise to help the DS Baker Advisor Team stay organized and focused on each of our client's financial needs at different stages of their lives. Jan begins by getting to know her clients through a discovery phase where she assembles your team of D. S. Baker Advisors. Her role is to manage a team of experts that will fit your specific needs, and that will make you financially comfortable and secure for years to come.
Jan joined the Baker Boyer team in 2006 and has been in Banking for over 30 years. She is a graduate of Kinman Business and North West Commercial Lending Schools and holds the Certified Wealth Strategist designation through Cannon Financial Institute. She is personally experienced in elder care and is a widow, which gives her a personal perspective when working with clients going through similar experiences.
As a 10-year board member of the TRIOS Foundation, she has enjoyed volunteering and serving in various leadership roles. This non-profit is true to heart as it supports the history of Kennewick General Hospital where she was born and where family members were cared for in the past. Additionally, Jan is an alumnus of Leadership Tri-Cities Class XVI, the Treasurer of Kennewick Kiwanis Foundation and has served as a classroom volunteer for Junior Achievement. Her newest endeavors have been to join the Stevens Center Toastmaster's Club and to learn the incredibly interesting art of golf.
To contact Jan, email darringj@bakerboyer.com or call (509) 735-5168.