Hollina Wadsworth, CFP®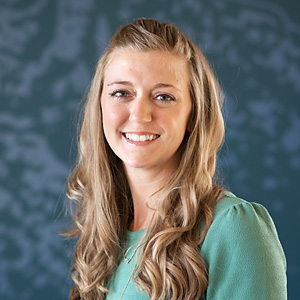 "The best part of my job is understanding the complexities of each client's unique situation and incorporating it into their holistic financial plan so that after our meeting the client leaves the room with confidence in their plan."
Assistant Vice President | Financial Planner
Walla Walla

Hollina specializes in developing and delivering financial plans. By taking time to truly listen and understand her client's backgrounds and life aspirations, she is able to create robust plans that help her client's navigate their financial journeys. Every plan is tailored specifically to each client, complete with strategies that may help them reach or maximize their goals.
Hollina grew up in a small town of a thousand people in Northeastern Oregon and has called the City of Walla Walla home for the past few years. She holds a bachelor's degree in business administration from Oregon State University Cascades with a focus in international business, an associate's degree in pharmacy management, and is a CERTIFIED FINANCIAL PLANNER™. In 2020, Hollina was promoted to Assistant Vice President. While she's not at work, she enjoys volunteering at local fundraisers, traveling to new places, kayaking (though she claims to be no expert) and spending time with her husband and two dogs.
To contact Hollina, email wadsworthh@bakerboyer.com or call (509) 526-1376.