Danila Dudenkov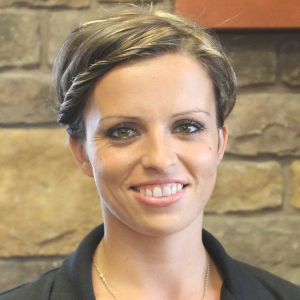 "Many institutions believe in products pushing, micromanagement, and black and white rules. I believe in deeper relationships with my customers, uncovering their wants and needs and following up on my promises. I know that if I care about my customers they will entrust me to assist with their financial decisions."
Branch Manager
Wheatland
Walla Walla

Danila is a new member of the Baker Boyer team taking on the position of Manager at the Wheatland branch. Her responsibilities include managing, personal banking, and assisting clients while uncovering potential needs that can be assisted by other areas in Baker Boyer. She looks forward to deepening relationships with her clients and building new relationships.
Prior to working at Baker Boyer, Danila gained banking experience at Bank of America and Washington Federal. She holds a BBA from Walla Walla University and an MBA from the University of Phoenix.
Danila's hometown is Brno, Czech Republic but has called Walla Walla her home for the past 11 years. She enjoys playing sports, camping, baking, dancing, home remodeling and refurbishing, traveling, and learning new languages. She also enjoys spending time with her husband and daughter.