Dana Evans, JD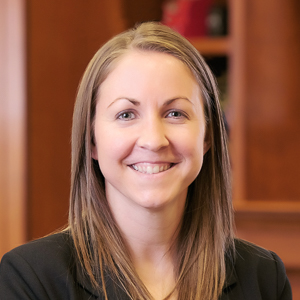 "I believe in treating people how you want to be treated. In regards to customer service, that means me providing each and every person with the same genuine attention and courtesy that I would hope to receive."
Business Advisor
Walla Walla

Dana joined the Baker Boyer team in 2016. Prior to joining the team, she practiced law as an Associate Attorney in a private law firm, and then became an Account Executive and Legal Consultant. Combining her legal background with her role as a Business Advisor, Dana is able to provide a unique perspective for her clients.
Dana holds a Bachelor of Arts from the University of Jamestown where she graduated cum laude with a major in History/Political Science, a major in English, and a minor in Philosophy. She holds her Juris Doctor with a specialization in litigation from Western Michigan University Cooley Law School where she also graduated cum laude. Dana passed the Washington State Bar Exam in 2009, was admitted to the United States Court of Appeals for the Ninth Circuit in 2009, and was admitted to the United States District Court for the Eastern District of Washington in 2009.
Originally from Yakima, she is happy to be an Eastern Washington native. Walla Walla has been her home since 2013. She is the head coach for the Walla Walla High School Girls' Soccer program, a member of the Exchange Club of Walla Walla and a member of the Fraternal Order of Eagles Walla Walla. In her free time, Dana enjoys backpacking, camping, and spending time with her family.