Camdia Byma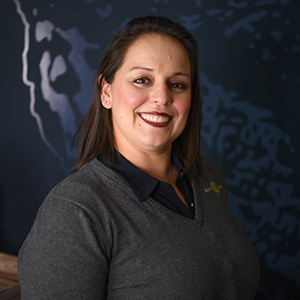 "In these ever changing and uncertain times, the client experience is the most important part of my daily interactions. By being attentive to each client, I am able to be an expert counselor to help clients continue to navigate these challenges."
Main Office Operations Manager
Bank Security Officer

Camdia started working with Baker Boyer in 2013 as the Main Office Assistant Manager with nine years of prior banking experience. In 2020, Camdia was promoted to the Main Office Operations Manager. In this role, Camdia will have the opportunity to share her knowledge of operations with her team while partnering with other managers to make sure each branch is operationally sound.
Camdia grew up in Southern California and first attended San Jose State University before she completed her bachelor's degree at California State University San Marcos. Camdia acquired her Master of Business Administration from University of Phoenix. Prior to working for Baker Boyer, she started her banking career as a Teller with Bank of America where she quickly advanced to a Teller Supervisor. She then moved into the role of Co-Manager at US Bank in Southern California before finding her way to Baker Boyer.
Camdia loves spending time outside with her family and their 4 dogs. They are a foodie family and can often be found at one of the many wonderful restaurants in town.