Brian K Bruggeman, CFP®, CTFA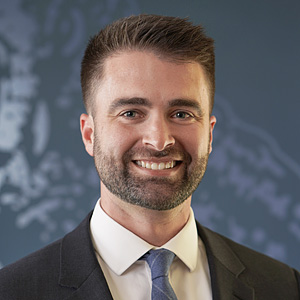 "Financial planning and investment management are two inseparable components in the process of advising clients. By bringing financial planning issues and solutions to the conversation, we can help our clients make informed decisions about their futures."
Vice President
Director of Financial Planning
Walla Walla

Brian began his career in financial services over a decade ago as a Financial Advisor in San Diego, California. By focusing on what is important to his clients and working closely with their outside advisors, Brian helps clients understand the impact of their financial decisions on their lives. He helps his clients to sift through the noise of the financial markets and refocus on what is important. Brian draws on his experience as a Trust Advisor, Investment Professional, and CERTIFIED FINANCIAL PLANNER™ professional to spot opportunities where he can provide value outside the scope of investment management. He is an author to many of Baker Boyer's "Financial Intelligence" library of articles, and he has been quoted in national media, including Barron's.
Brian is a CERTIFIED FINANCIAL PLANNER™ practitioner, a Certified Trust and Financial Advisor (CTFA), and holds a degree in Financial Services from San Diego State University. He has a Graduate Certificate in Taxation from Golden Gate University and is continuing to work towards his Master of Science in Taxation. He is a member of the Walla Walla Valley Estate Planning Council and a past board member of Walla Walla Community Hospice. In his spare time, Brian enjoys running, golfing, and spending time with his wife and children.
To contact Brian, email bruggemanb@bakerboyer.com or call (509) 526-1381.
To watch Brian's video, click here.