Baker Boyer is pleased to announce the promotion of Cherié Engebretson from Personal Loan Assistant to Personal Banking Officer.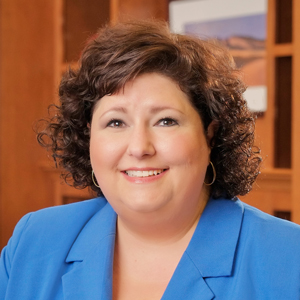 Cherié has over 15 years of banking experience as well as 13 years in the Crop Insurance industry. Her background includes personal banking, residential and consumer lending. Cherié has lived in the Walla Walla Valley for over 29 years. She attended Walla Walla University and has received certificates from the Bank Administration Institute (BAI) in processing and underwriting residential mortgage loans. Cherié currently volunteers at the Blue Mountain Humane Society. She has also participated as co-captain on the local Relay for Life cancer walk as well as being a member of the International non-academic sorority, Beta Sigma Phi.
ABOUT BAKER BOYER BANK: Headquartered in Walla Walla, Baker Boyer Bank is the oldest independently owned community bank in the state, with 5 branches and wealth management and business banking offices in Yakima and the Tri Cities. They have 173 employees and $560 million in YTD average assets as of June 30, 2014 and currently manage over $1 billion in investments, farmland, and other real estate for its investment and trust clients through its Wealth Management Division.